We built the Grassroots Engine that won this November !
NY19 Votes is built on a simple strategy
New York's 19th Congressional district is one of the most important swing districts in the nation. We have over 100,000 eligible voters who are not registered and over 200,000 registered voters who did not vote in 2016.
Our strategy is simple: we are getting out and talking to our neighbors.
Since early in 2017, we have been training and deploying hundreds of volunteers to canvass the 19th district. We are engaging voters in order to increase turnout and win decisively this November, both at the congressional and state senate level.
Our goals are ambitious: To register thousands of new voters, dramatically increase voter turnout and build the best grassroots campaign that will not only win, but win decisively.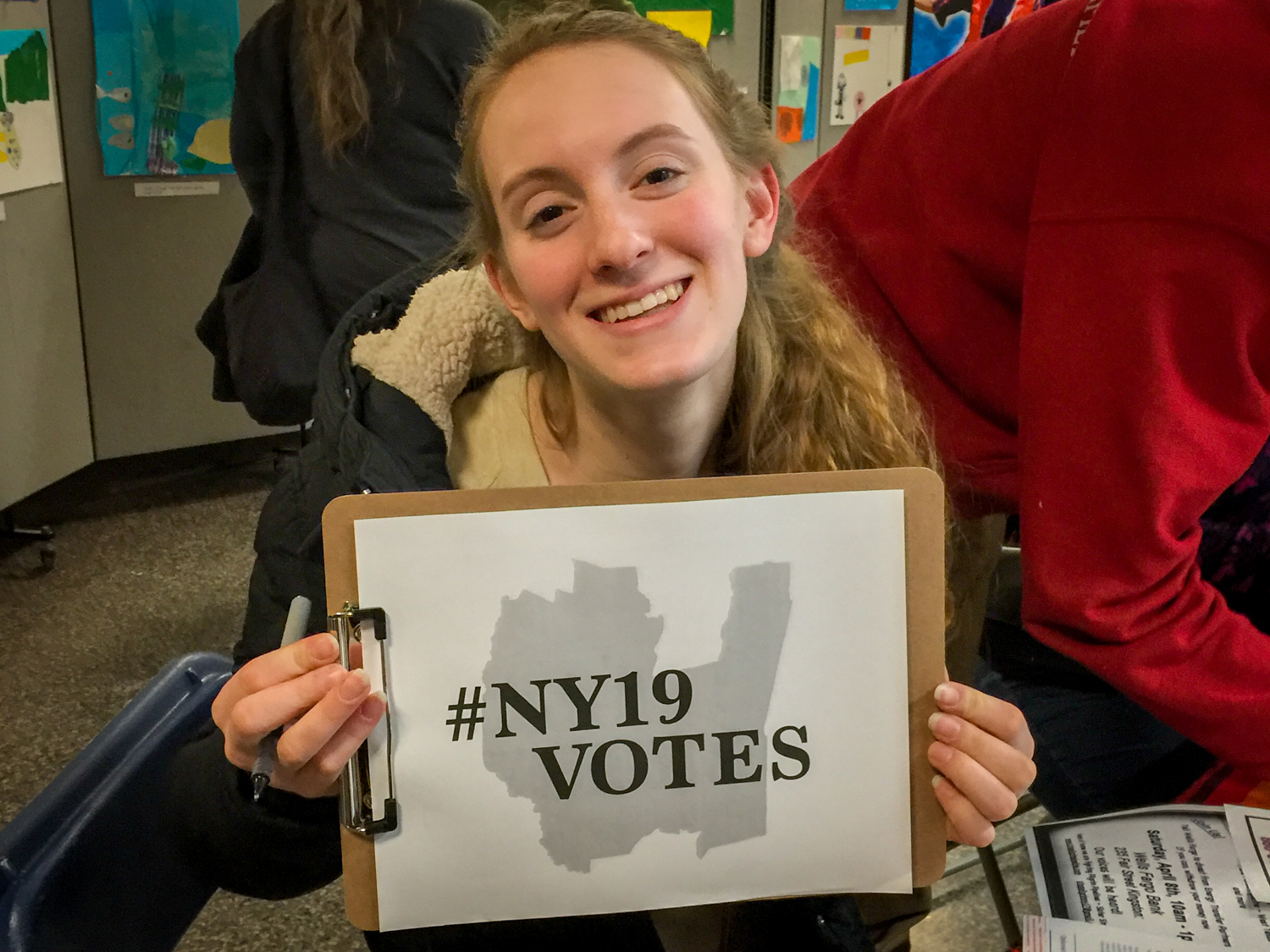 We've managed dozens of canvass stations district wide with hundreds of volunteers. Find out about how you can join our next canvass.
Between March to June 2018 we sent out 20,000+ handwritten cards. For the midterms we reached another 40,000. You helped us raise our turn out. Thank you to all our amazing writers!
Everything we do is volunteer driven and funded through donations. Keep our tireless team knocking doors and training new volunteers. Contribute through our Act Blue page below.